Decades come and go, games come and go, but you can always count on someone stepping up to the plate to push Savage that extra mile. Last time around, TNaismith had a stellar performance as NSL Manager. He could never be equaled in patience, dedication and thoroughness. Sometime I wonder if there can be life after TN at all... That challenge has been accepted by valli, the newest member of the Newerth team, maker of auths, leader of packs, bringer of rain. As such:
valli, NSL6 Manager, and Newerth, home of Savage XR, proudly present
Newerth Savage League Season 6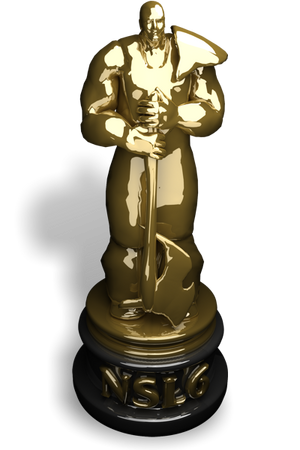 A few things have changed since NSL5.
Savage XR 1.1
was released, bringing a host of fixes and improvements and for the first time in many years, gameplay changes based on
Community suggestions
. Make sure you familiarize yourself with those, or if you haven't been around in a while, head on to the
Download Area
and get this uniquely awesome game that will always be totally free!
@Clan Representatives: Do not forget to check Clans Quorum. Important info awaits and you don't want your clan to be caught off-guard. Also, make sure your CQ Reps list of 3 names is up to date.
As for the other important resources - make sure that you check them out. Every competitions has rules and regulations designed to protect cheaters ehm... fair players and provide a reliable competition environment. Darkbread, our resident ruthless judge will be presiding the dispute committee comprised of himself.
NSL 6 Resources: Rules - Roster sign-up - Server Settings - Map Pool - Dispute Process
As usual, the winning clan will be rewarded an unique item to be worn ingame. No more poor wildlife pelts tho, mkay?
I know I am forgetting something... oh, yeah. The "when". Right after New Year's, since any serious undertaking before Christmas is a fail like everything else in the world.